Price Protection Plans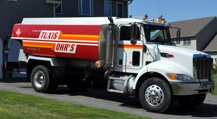 Energy prices are volatile and unpredictable! Tuxis Ohrs has many options to protect you from the uncertainty in the oil market! Whether you lock-in a fixed price or choose our newly updated CAP Budget Program. You will know your energy costs for a year and could even pay less! (See the details of the Cap Program).
*All contract oil has been purchased or put into storage in accordance with CT state Law.
There are currently no forms available.